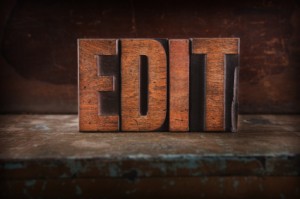 When I tell people I'm a copy editor most of them don't know what that means or why it's necessary. I understand that — especially because it's so easy to publish, well, anything these days.
In 2010, the Atlantic published an article on why copy editing is necessary. I'm going to add a couple of reasons myself:
Clarity. Even the best writer can get stuck in their head. A copy editor is necessary to provide clarity for the reader. In fact, the copy editor's primary responsibility is to the reader, not the writer.
Professionalism. Proofreading is equated with quality and expertise. Nothing shouts "I wrote this completely by myself" quite like a typo. If you're interested in looking like a pro, having someone else copy edit your writing is crucial.
I, too, am a writer and I can tell you from my own experience copy editors are invaluable. When I can't get a sentence quite right they'll swoop in and fix it making me sound smart and elegant. Really though, they're extremely helpful because they see things I cannot.
If I've convinced you copy editing is worthwhile, now  is the time to tell you my rate. I charge $40/hr* and will copy edit anything: resumes, cover letters, manuscripts, research papers, web copy, whatever. I'm familiar with AP style and the Chicago manual of style. Just let me know what you need!
Regarding my credentials, I'm currently an associate editor with AuntMinnieEurope.com and freelance for other writers and publications. If you're interested in working with me, drop me a line.
I look forward to hearing from you.
*I'm also open to bartering.